Welcome to the realm of Very Scary Faeries !!! On this episode Shelby and Darcy talk about Tithe, the OG urban fantasy novel by the magical Holly Black. There's a quick update on the television show Shadowhunters and the girls gush over Roiben, the most perfect fictional individual to every exist. Darcy gets spoiled for a book that she's legitimately read upwards of 10 times and everyone drinks a toast to their wasted youths. 
As always: SPOILERS FOR EVERYTHING. Especially Tithe and its sequels, Valiant and Ironside. Please note that while we cover YA books this is in actual fact a podcast intended for adults. There will be adult language used while we discuss adult themes. We recommend a minimum listener age of 16, but what the heck do we know?! Use your judgement. Our theme song is by Spumoni. 
I couldn't even look up the covers because I got too scared, but the books we were trying o think of were Scary Stories to Tell in the Dark! Doi! – Darcy 
Here's a fun idea. Drink anytime we make a She's the Man reference!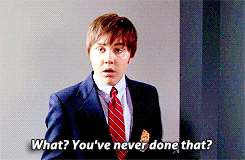 Rath Roiben Rye Tea? What in the actual hecate?!
Shout out to For the Plot pod! 
Thanks again for listening! Don't forget to follow us on Twitter and Instagram (in the right hand sidebar of this page). 
The podcast is available on Apple Podcasts, Google Play, and Stitcher so check us out on your favorite app, subscribe, rate, and review. It's a huge help to DIY podcasters like us. You can also help by telling a friend who loves young adult fiction to listen in! 
You can email us at youngadultaf@gmail.com with comments or questions, OR if you want to be featured in a blog post or be a guest! We'd love to hear your suggestions on what to read or discuss.
You guys are the ship!!!